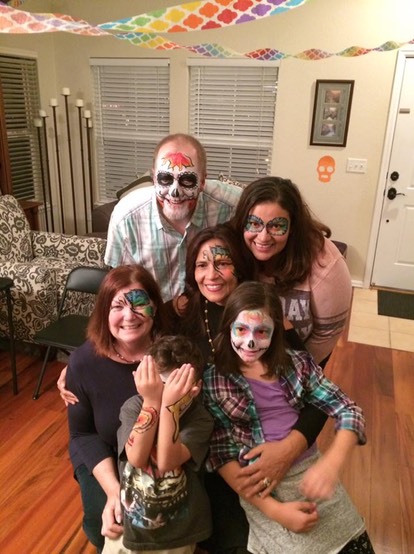 Hey Leslie, Everything went well! I just reviewed you on FB and shared some cute pics. Thank you again Ps- I found the last contract and it was back from 2012. So happy to know business is doing good. We will keep recommending you to friends and family. 
Enid S, Littleton 11/26/16
Hi Leslie, Tauna was amazing, and we were so happy with her. She arrived promptly, set up quickly, and was perfect. Thank you!
Nelma H, Barnum Branch, Denver Public Library 10/31/16
Everyone really loved her and had a blast on Halloween. She certainly added to our celebration. I was surprised some of the residents went for full face painting ! We always enjoy having your artist at our events. Thanks so much for accommodating our request. We look forward to future events.
Rebecca M, The Gardens at Columbine Assisted Living and Memory Care 10/31/16
Thank you very much,  everything went well. Everyone was happy with face painting and quality of it. Look forward to the next event.
Lana K, RE/MAX Structure 10/29/16
The party was great and Tauna was wonderful.  I'm always amazed at what she is able to do for each child in such a short amount of time.
Kimberly P, Englewood Public Library 10/29/16
Everything was so great! Painter was on time, she was friendly, work was great! Thanks again. 10/10 would book you guys again!!
Alexis M, 10/22/16
Thanks so much for scheduling us at the last minute - I really appreciated it and the kids and adults liked their faces.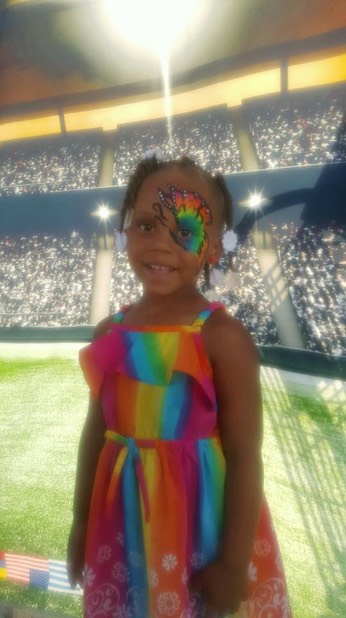 Melissa G, Denver 9/24/16
Tauna was fantastic! She was busy all day with children and adults!  It was so great to have your services and the artwork was beautiful. I would like to know how Tauna felt about the day and if she would recommend two artists next time. Please give her our special thanks!"
Kim M, Sterling Hills West HOA 9/17/16
Tauna showed up a little early. That was great. The kids enjoyed her. They came back for multiple "tats". It was easy to use your service. I'll see your staff in the future.
Gurnee M, Denver 9/10/16
Yes, everything was PERFECT! Tauna was wonderful!  On time, friendly, professional and her work was awesome!  Everyone at the party was very complimentary about her skills. Again, thank you for being available so last minute.  We greatly appreciate it!
Cori H, Evergreen 8/20/16
We had a very good turn out! She arrived on time, she was friendly, and did an amazing job! Everyone looked great! Thank you again for coming out!
Yvonne B, Earthworks and Infrastructure 8/6/16 
The party went well and the face painter did a great job.
Kiersten S, Littleton 7/23/16
Thanks for the follow up.   Tauna did great in every way.  I would definitely use your company and her again.
Henry Y, Castle Rock 6/18/16
We had a lot of fun, several of the kids were gone by the time Tauna got to us, she was on time, we started to see how fun it was even for adults to get painted too, so many of our employees did get their face painted to, Tauna was nice and more than willing to paint the adults too and even did a quick touch up for a little kid without a problem, her work was above expectations, we look forward on working with your staff soon, we will be contacting you for our next events.
Karen H, Heartland Acoustics & Interiors, Inc. 6/11/16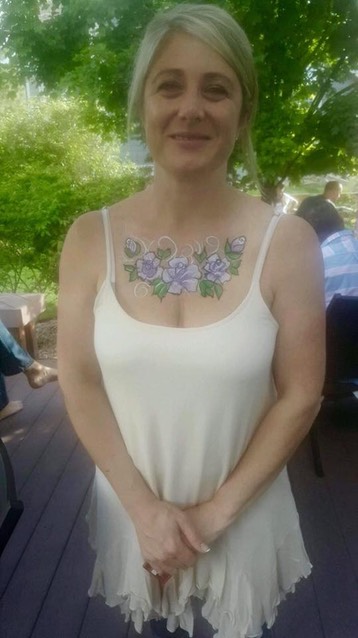 Hi, Leslie- Thank you so much for checking in- Tauna arrived on time and was friendly & professional with the residents. Her work was great! A couple of her designs the residents asked for she created off the top of her head. Very talented and very creative! We were able to accommodate for the residents who wanted their face painted in plenty of time. Tauna never rushed, but was quick and her quality was great! Everyone at Highline cannot thank you guys enough for you spending your time and helping us with National Nursing Home week! 
Emily L, Activity Director, Highline Rehabilitation and Care Community 5/13/16
Yes, Tauna arrived on time. Yes, she was friendly and professional (and patient with the kids). Yes, the quality was good. Thank you!
Linda H, Centennial 4/28/16
Thank you. The party turned out well and the kids had a lot of fun. Tauna was great--she was a good sport about the Willy Wonka hat! She was on time, professional and we enjoyed her designs. Thanks for helping us create a memorable party!
Jessica B, Golden 4/9/16
Thank you so much for the follow up. Everything went great. Tauna did arrive on time. She arrived early and had her things set up before noon, which was nice. She was very friendly and professional. She was very quick at painting, so she got through the the kids much faster than anticipated. I wish I would have booked her for 1 hour and 30 minutes, because it was pretty slow for her that last 30 minutes. The quality of her work was great. The kids and adults loved it. 
Sara K, Wheatridge 2/21/16
Thank you again for helping us out for our event on such short notice. Tauna did a Great job and we are looking forward to using your services in the future. Have a wonderful day
Dino R, Brighton Modern Dentistry and Orthodontics 6/8/15
It was awesome! I think she arrived on time, I was running around and didn't take note of the time. She was very friendly and professional. The quality of work was just great! I appreciate her coming out and making the day even more amazing. THANK YOU!
Shannell S, MaidPro 6/28/15
The pool party was great! Tauna was amazing! She did arrive on time and was very friendly and professional. Her work was excellent :)
Karlee H, Skye Crest Apts 7/25/15
The event was wonderful and the face painter was a huge hit. I set up our photobooth right next to her, so the kids loved getting their faces painted and then taking pictures. I will absolutely use your team again for our next event and recommend you!
Rebecca L, The Bogar Pilkington Group 7/26/15
Thank you, Leslie. Everything was great. Tauna did a great job! We'll see you next year!
Melanie W, Glen Oaks HOA 8/1/15
She was very friendly and professional throughout her time there. Her quality of work was excellent. Everything went smoothly and we were very satisfied.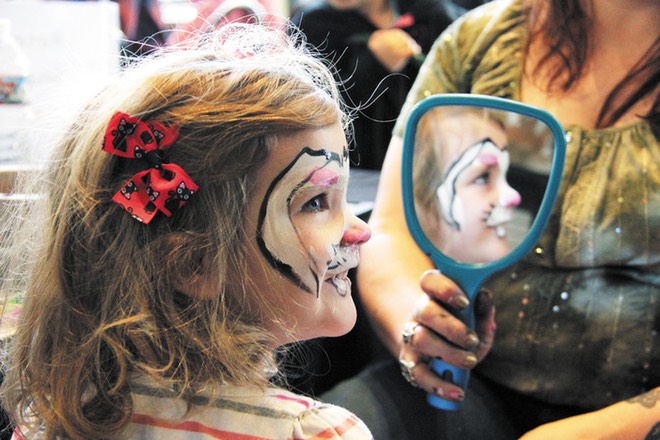 Kathy S, Janus Capital Group 7/23/15
Thank you so much, the face painter was great! She was on time and professional.
Gemma D, Pacific Dental Services 8/1/15
Party was a huge success and everything went off without a hitch!  Thanks for everything
Krista B, Denver CO 9/6/15
Everything was great!  She arrived on time, I think that she was very nice and did great work.  She was a hit with both young and older kids alike! Thank you, i will definitely use you again!
Rachel C, Christ The King Parish 9/12/15
Our event went wonderful.  The kids looked so cute and even some of the adults joined in.  She did a great job and is very efficient I will keep you name and phone number and whenever we need a face painter we will be calling you. 
Kelly D, Apria Healthcare 9/26/15
Thanks you so much!  This was a total hit at the party and Tauna was great!  She was patient with kids and her work was exceptional!!
Stacie W, Lakewood CO 10/24/15
Yes. Everything went well. We had a good time. Tauna was on time (in fact a few minutes early). She was very friendly and willing to let people customize their face paintings. The quality of the face painting wasgood. 
Diane G, Centennial CO 10/30/15