Leslie and Gabriela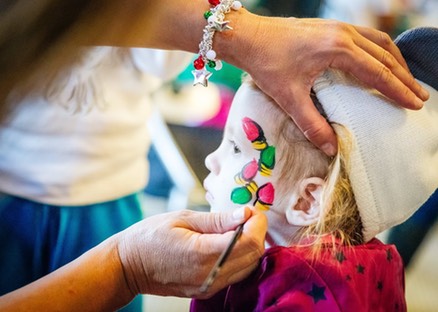 Leslie arrived 20-30 minutes early to set up which relieved the stresses of the final setup of the event. They did a wonderful job at working quickly and thoroughly with the calavera masks. They managed the crowd of children well within the allotted time of the event. We implemented a number system to help with crowd control and the painters were flexible at following that system. The faces turned out fabulous and the families were very pleased. Many patrons commented about how impressed they were with the quality of work. 5 stars! I will recommend to others and use you guys again when I have a face painting need in the future.
Cynthia L, Belmar Branch, Jefferson County Library 10/29/16
Jill and Tauna
Hi! Thank you for checking in, I intended to send you a note last weekend, then the weekend got away from me. I met Tauna in person, but I was running around most of the evening and did not meet Jill personally. The kids were happy! We had a big turnout! I am sure Jill and Tauna were exhausted, they were busy all night! Thank you so much and please pass on my appreciation to Jill and Tauna. I  hope they had a good time and it was worth their time. :-)
Kristy H, Ute Elementary School 5/13/16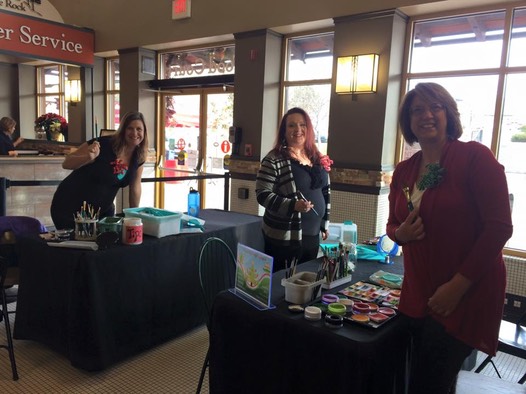 Thank you! They did a wonderful job and I would happily use you guys again and hope to soon.
Amy B, Grandby Ranch Resort 7/4/15
Gabriela and Tauna
Hey Leslie! They both arrived on time and everything was wonderful! We had a lot more children than expected and they both were amazingly flexible with moving around and helping out where we needed them! Would definitely use you guys again! Thanks!
Jeremy S, Cherry Hills Community Church 3/5/16
This was a fantastic event!  Thank you so much for participating. When we discussed the size of the party and the short time frame, I was thinking small hearts on cheeks.  But your artists did wonderful designs on every child that wanted one.  I wish I had taken more pictures! Look for me to contact you again next fall!
Katie P, Carson Elementary School 8/20/15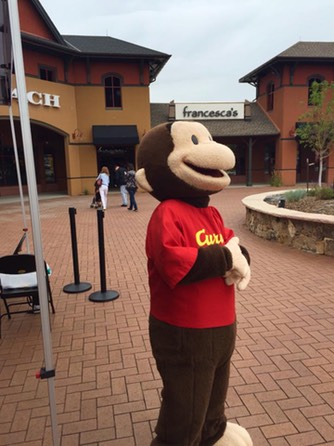 Kristina and Gabriela
Thanks for reaching out. The face painters were on time, professional and did a good job.
Angel P, Colorado Access 7/12/14
Tauna and Sklyar
Thank you for your services.  Yes, the painters arrived on time and were friendly.  All expectations were met.
Sarah H, Carson Elementary School 8/18/16
Kate and Tauna
Thanks for a great event!!
Tasia G, VZW 8/26/16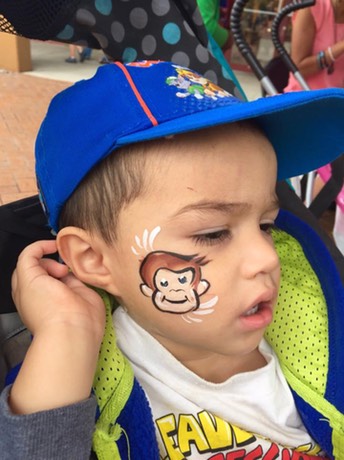 Skylar
Hello Leslie, The painter did great. A matter of fact we have another birthday this coming weekend on November 7th at 1:30pm for an hour and a half again. If we could have Skyler again that would be great.
Jennifer G, Lakewood 10/30/16
Tauna
Hi Leslie, Tauna was amazing, and we were so happy with her. She arrived promptly, set up quickly, and was perfect. Thank you!
Nelma H, Barnum Branch, Denver Public Library 10/31/16
Everyone really loved her and had a blast on Halloween. She certainly added to our celebration. I was surprised some of the residents went for full face painting ! We always enjoy having your artist at our events. Thanks so much for accommodating our request. We look forward to future events.
Rebecca M, The Gardens at Columbine Assisted Living and Memory Care 10/31/16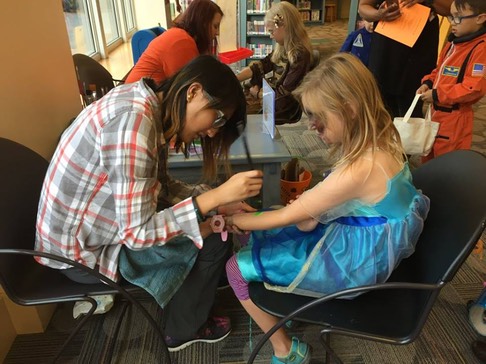 We had a lot of fun, several of the kids were gone by the time Tauna got to us, she was on time, we started to see how fun it was even for adults to get painted too, so many of our employees did get their face painted to, Tauna was nice and more than willing to paint the adults too and even did a quick touch up for a little kid without a problem, her work was above expectations, we look forward on working with your staff soon, we will be contacting you for our next events.
Karen H, Heartland Acoustics & Interiors, Inc. 6/11/16
Hi, Leslie- Thank you so much for checking in- Tauna arrived on time and was friendly & professional with the residents. Her work was great! A couple of her designs the residents asked for she created off the top of her head. Very talented and very creative! We were able to accommodate for the residents who wanted their face painted in plenty of time. Tauna never rushed, but was quick and her quality was great! Everyone at Highline cannot thank you guys enough for you spending your time and helping us with National Nursing Home week! 
Emily L, Activity Director, Highline Rehabilitation and Care Community 5/13/16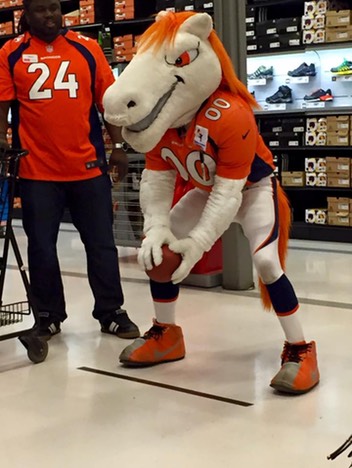 Thank you again for helping us out for our event on such short notice. Tauna did a Great job and we are looking forward to using your services in the future. Have a wonderful day
Dino R, Brighton Modern Dentistry and Orthodontics 6/8/15
It was awesome! I think she arrived on time, I was running around and didn't take note of the time. She was very friendly and professional. The quality of work was just great! I appreciate her coming out and making the day even more amazing. THANK YOU!
Shannell S, MaidPro 6/28/15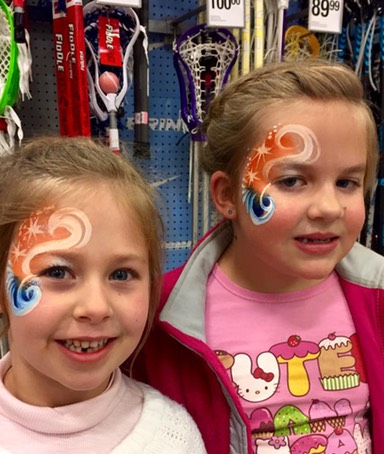 The pool party was great! Tauna was amazing! She did arrive on time and was very friendly and professional. Her work was excellent :)
Karlee H, Skye Crest Apts 7/25/15
The event was wonderful and the face painter was a huge hit. I set up our photobooth right next to her, so the kids loved getting their faces painted and then taking pictures. I will absolutely use your team again for our next event and recommend you!
Rebecca L, The Bogar Pilkington Group 7/26/15
Thank you, Leslie. Everything was great. Tauna did a great job! We'll see you next year!
Melanie W, Glen Oaks HOA 8/1/15
She was very friendly and professional throughout her time there. Her quality of work was excellent. Everything went smoothly and we were very satisfied.
Kathy S, Janus Capital Group 7/23/15
Thank you so much, the face painter was great! She was on time and professional.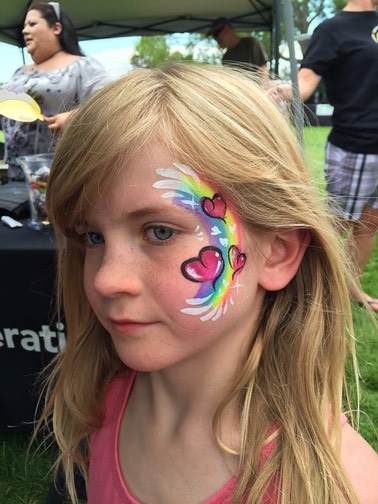 Gemma D, Pacific Dental Services 8/1/15
Everything was great!  She arrived on time, I think that she was very nice and did great work.  She was a hit with both young and older kids alike! Thank you, i will definitely use you again!
Rachel C, Christ The King Parish 9/12/15
Our event went wonderful.  The kids looked so cute and even some of the adults joined in.  She did a great job and is very efficient I will keep you name and phone number and whenever we need a face painter we will be calling you. 
Kelly D, Apria Healthcare 9/26/15
Jill
The event was a success, and Jill was a pleasure to work with. Jill was very friendly and professional with the kids. I think the kids thoroughly enjoyed the paintings and the quality of work was exceptional.
Arin W, Megastar Financial Corp 9/10/16
She was a total hit. Yes, she showed up right on time and was extremely professional and a very busy lady. The results were fabulous! We absolutely would use Snappy Face Painting again and would recommend you to anyone that asks.
Holly D, Kent Denver School 6/6/15
Oh my gosh!  She was wonderful!!!  She even ended up painting on some of the members of our senior leadership team!  Personally, I felt like she was just a member of our team here at LABS. If she hasn't already told you, you should get the story about Skeletor (or whatever the skull guy would be called).  She'll know exactly what you're talking about!  She did an absolutely excellent job.  Thank you again! 
Kristen B, LABS inc 8/29/15
Thank you for checking! Your gal arrived on time, was very friendly and professional and the work she did was wonderful. We are very happy with our experience and would highly recommend you to others. Have a great day!
Stephanie A, Long Mechanical Solutions 9/13/14
Jill was fantastic! She did in fact arrive early to set up etc.  She was very nice and just wonderful with the kids.  Although it was extremely hectic for me, she kept right on task and was doing incredible face paintings on the children.  I would definitely recommend Snappy Face to my family and friends for their next upcoming events.  Thank you so much and I look forward to working with you all again!
Renee G, Northglenn CO 8/6/14
Thanks for the follow-up.  Yes, the painter arrived on time, was friendly and professional and did wonderful work.  She was a nice addition for the folks at the fair.
Grace G, 9Health Fair
Gabriela
Gabriela was on time and set-up quickly. She was amazing, great work quality.  Everyone was very complimentary. Everyone thought she was wonderful, would definitely use her again.
Cathy A, Metro Community Provider Network 8/13/16
The event was perfect. Today in our directors meeting one of the directors commented that Garbiella was one of the best face painters she has ever seen, everyone was happy with her work. 
Rebecca M, Gardens at Columbine Assisted Living 7/30/16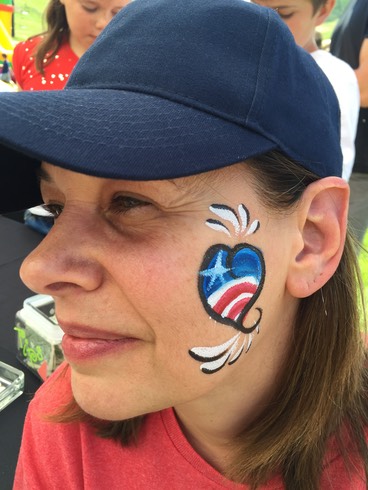 Everything went great! Gabriela is a very talented artist and got the kids moved through the line as quickly as possible, with gorgeous, full-face designs! I received more than a few compliments on the skill of our face painting artist. Gabriela arrived right on time, at 10:00. She was very professional and friendly to the kids, including my own son, who loved the "piggy" she made on his cheek. I would definitely say that Gabriela's work not only met but exceeded my expectations- she totally blew the face painting artist we used last year out of the water! Haha
Alana W, Green Valley Ranch HOA 7/31/16
Hi Leslie, The event went great! Gabriela was great. She arrived on time and the kids loved her. Thanks!
Kristina G, Panorama Orthopedics and Spine Center 7/4/16
Yes she was great and I loved the faces she painted! Thanks for coordinating,
Erica C, Metro Denver Dental Society 5/15/16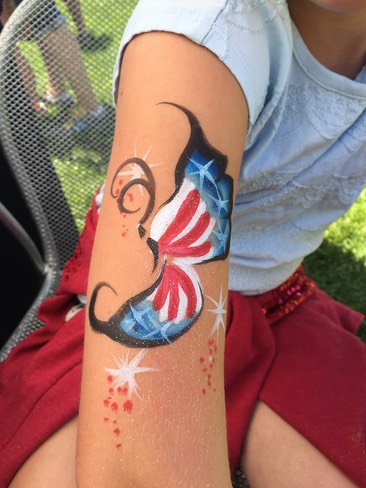 Oh my gosh! The party was wonderful, and Gabriela 'MADE IT SO'! Everything, was ABOVE & BEYOND, our expectations!  Gabriela, was very professional! Extremely, polite, patient, and FANTASTIC, with the children! *What an ARTIST, Gabriela is!  I'm so thankful, to you and Gabriela both, for contributing so much, to a seven year olds birthday, which I'm sure she will never forget! *I would recommend your company, ALL DAY LONG...EVERY DAY! Five Star Service! *****
Gilley H, Lakewood 1/21/16
It was so great thank you!!  Gabriela was terrific also, she is very talented!!! She was great!  Professional, fun and friendly! Great quality kids looked so good!! Thank you, thank you!!!
Stacie V, Sports Authority 5/2/15
All of the children were thrilled with the face painting & Gabriela did a fantastic job! She was on time & friendly! She painted each child's face according to their request & did an excellent job. My son even asked for an excavator and she did it amazingly. Thank you for your help and we look forward to using your company in the future.
Jodie L, Highlands Ranch CO 7/18/15
Hi Leslie, yes the event went great the kids loved it. Gabriela did a fantastic job. She was professional and friendly. The quality of work was great, better than even expected. Thank you, we will keep you in mind in the future.
Amaris R, Miller and Law 7/24/15
The party was great. Gaby was awesome! She was right on time and all of the kids enjoyed the painting. Gaby even made the day of the one boy at our princess party by fulfilling his wish to become Darth Maul from Star Wars. He put on a hard sell and she didn't know who the character was and was concerned about having enough time to complete it but after googling and settling on half his face she made it happen and he was thrilled! Thanks again!!
Meg O, Lakewood CO 8/8/15
Kate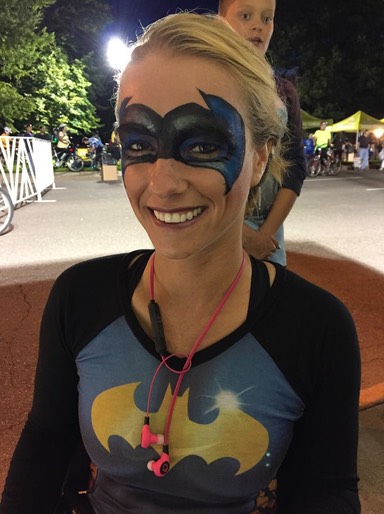 Kate was awesome. We really liked her work. She was there on time, friendly and we are very satisfied with her work. Thank you  and thanks to Snappy Face painting for the service.
Neelanjana S, Highlands Ranch 2/4/17
She did an incredible job. Very very talented the faces looked great. Kate was very good at her job. Other parents commented too. Very talented.
Kim S, Centennial 10/9/16
Just wanted to tell you how impressed I was with Kate at my daughter's Charley's birthday party..she did such a wonderful job with all the kids and was so pleasant! Thank you so much!!
Allison C, Parker 10/2/16
It was great!  Kate was on time...even early, which was GREAT! She was friendly and sweet to the kids. Great artwork!  She did a wonderful job.
Christina V, Littleton 9/25/16
The event was great and everything WAS wonderful!  A big thank you to Kate and you!!  We couldn't have been happier :)  We have your information in our file and will definitely use your service again.  Also, the Lifestyle Director is in a group of activity directors from retirement centers in the area and will pass along your information to them as well as a "highly recommend".
Angie O, Vi Living Retirement Community 09/11/16
This was a great experience and we will definitely be using you again for any events we have in the future. Thank you for the ease of use!
Jasmin F, Vivax Pros 8/6/16
Tara
Everything was great she arrived early, she was great, the kids loved her and she did an exceptional job.   Thank you guys for everything! 
Sarah C, Denver 7/9/16
Our painter was amazing ! She was excellent with the kids and the adults ! 
Priscella H, Brighton 5/7/16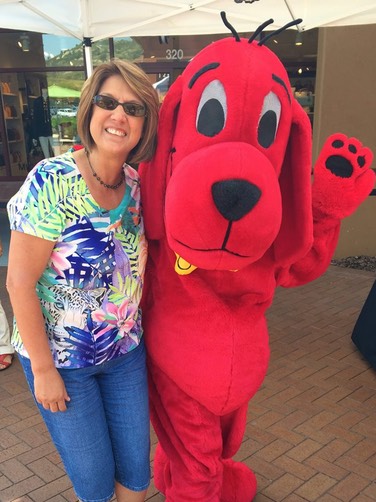 Tara was so kind to our guests and made the children (and adults!) feel at ease.  I would definitely recommend Snappy Face Painting!
Catherine C, Denver 4/2/16
Leslie
"This was an excellent experience. Leslie was on-time, even early for the appointment, her work quality was wonderful, even when asked to do freehand paintings of new characters without practice. Leslie was truly excellent. We will certainly use her again."
Jim R, Wells Fargo 1/16/16
We appreciate you being there and we won't hesitate to use you again in the future!  Thank you for all that you did.  The kids absolutely loved having you there!
Stephanie A, Rogers and Sons Inc. 7/26/15
Thank you so much for joining us. You were a huge hit and we all agree we may need two of you next time!
Casey R, Ricoh 8/29/15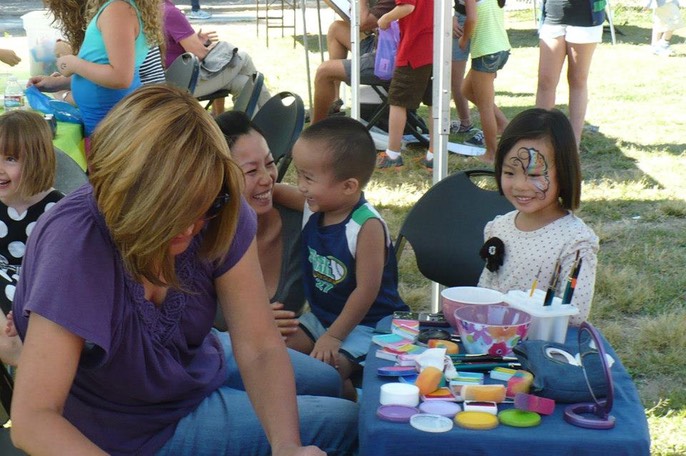 I wanted to thank you for your time and services on Sunday! You were absolutely wonderful to work with. Everyone enjoyed your work and thought it was awesome that we had you out for the event. Thank you so much for your excellent customer service! We will be in touch for the 2015 season.
Erika W, Packer Plus Energy Services Inc. 9/13/15
I can't thank you enough for everything yesterday! Olivia was one happy little girl and so were the other 20 kids! I can't believe you were able to get all 20 kids painted. You're like some sort of little kid whisperer. All the kids LOVED you and your work was some of the best face painting I've ever seen. I will recommend you to all my friends and I can't wait to see you next year. 
Jaime A, Cherry Hills Village 5/24/14
You can be assured we are fully insured.
Call: 720-371-7651