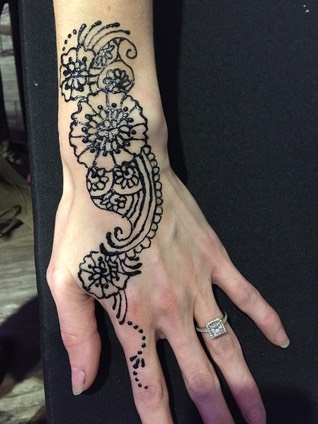 Snappy is excited to announce a new product that will be added to our event services! HennaGlam! HennaGlam is a wonderful addition to a party that has multiple ages attending. Younger kids love face painting, but older kids, teenagers and adults love the more sophisticated style of henna art.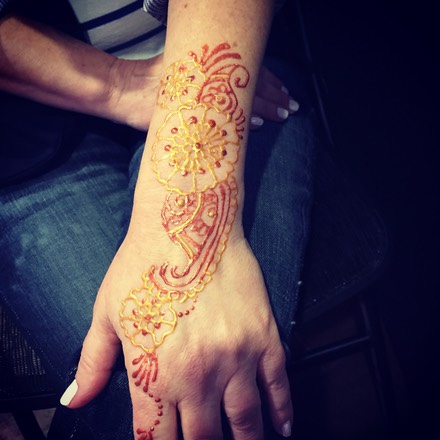 Henna art is becoming more popular and HennaGlam is a way to express the beautiful designs without worry about staining the skin. HennaGlam is a product that creates beautiful designs that are temporary and colorful! It is available in white, black and other assorted colors.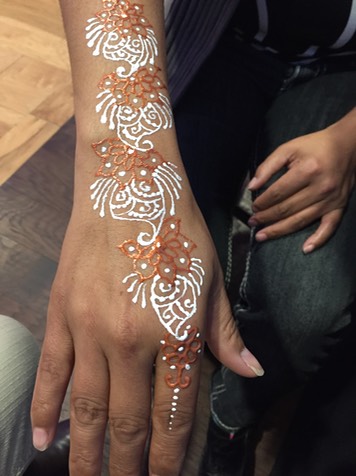 HennaGlam is created from ingredients approved by the FDA for skin and body art use and is made with water and acrylic based ingredients, adhesives and pigments. It is latex free, water resistant, lasts approximately 1 - 7 days (shorter on fingers, longer on body) and does not stain the skin like traditional Mehdi henna. You can also remove it if not wanted for that length of time. It is the perfect glamorous body art addition to any party fun!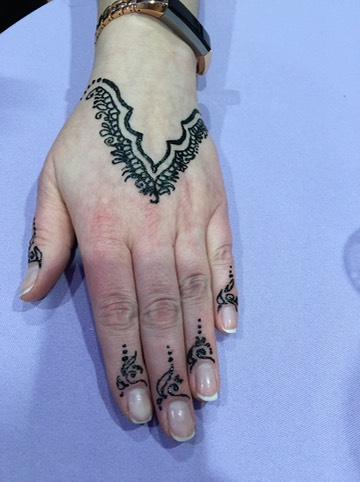 You can be assured we are fully insured.
Call: 720-371-7651