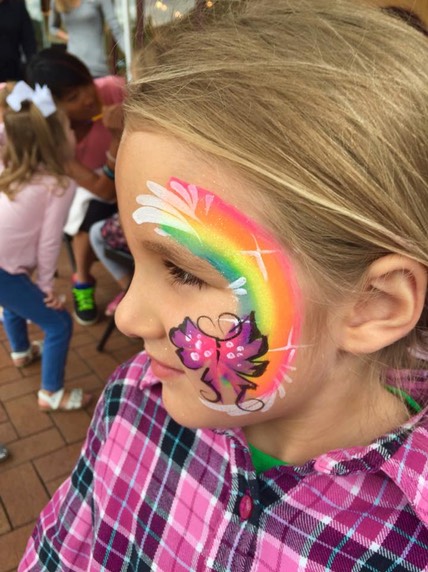 Kate was awesome. We really liked her work. She was there on time, friendly and we are very satisfied with her work. Thank you  and thanks to Snappy Face painting for the service.
Neelanjana S, Highlands Ranch 2/4/17
She did an incredible job. Very very talented the faces looked great. Kate was very good at her job. Other parents commented too. Very talented.
Kim S, Centennial 10/9/16
Just wanted to tell you how impressed I was with Kate at my daughter's Charley's birthday party..she did such a wonderful job with all the kids and was so pleasant! Thank you so much!!
Allison C, Parker 10/2/16
It was great!  Kate was on time...even early, which was GREAT! She was friendly and sweet to the kids. Great artwork!  She did a wonderful job.
Christina V, Littleton 9/25/16
The event was great and everything WAS wonderful!  A big thank you to Kate and you!!  We couldn't have been happier :)  We have your information in our file and will definitely use your service again.  Also, the Lifestyle Director is in a group of activity directors from retirement centers in the area and will pass along your information to them as well as a "highly recommend".
Angie O, Vi Living Retirement Community 09/11/16
This was a great experience and we will definitely be using you again for any events we have in the future. Thank you for the ease of use!
Jasmin F, Vivax Pros 8/6/16