Thank you for following up. I really enjoyed Gabriela and her service at the party. Thank you again and hope you had a nice holiday and Happy New Year! 
Lauren F, Thornton 12/18/16
Gabriela was on time and set-up quickly. She was amazing, great work quality.  Everyone was very complimentary. Everyone thought she was wonderful, would definitely use her again.
Cathy A, Metro Community Provider Network 8/13/16
The event was perfect. Today in our directors meeting one of the directors commented that Garbiella was one of the best face painters she has ever seen, everyone was happy with her work. 
Rebecca M, Gardens at Columbine Assisted Living 7/30/16
Everything went great! Gabriela is a very talented artist and got the kids moved through the line as quickly as possible, with gorgeous, full-face designs! I received more than a few compliments on the skill of our face painting artist. Gabriela arrived right on time, at 10:00. She was very professional and friendly to the kids, including my own son, who loved the "piggy" she made on his cheek. I would definitely say that Gabriela's work not only met but exceeded my expectations- she totally blew the face painting artist we used last year out of the water! Haha
Alana W, Green Valley Ranch HOA 7/31/16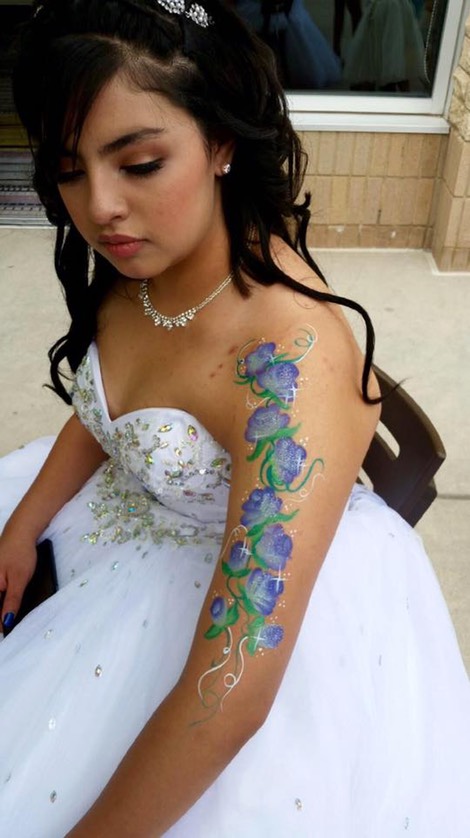 Hi Leslie, The event went great! Gabriela was great. She arrived on time and the kids loved her. Thanks!
Kristina G, Panorama Orthopedics and Spine Center 7/4/16
Yes she was great and I loved the faces she painted! Thanks for coordinating,
Erica C, Metro Denver Dental Society 5/15/16
Thank you everything was great. It was beyond my expectations Gabriela did an amazing job. Thank you much. Ps A few people have text me that they want your number.
Iracema M, Glendale 4/9/16
Yes, the painter arrived on time. Not quite 15 minutes early but was definitely setup and ready to go by 10:30. She was friendly and professional. The quality of work was exceptional. I was very impressed with the quality and I think everyone at the party was as well - great time had by all! Thanks much. Will definitely be recommending your company. We had a great time. Thanks much!
Jeanne B, Englewood 4/3/16
Oh my gosh! The party was wonderful, and Gabriela 'MADE IT SO'! Everything, was ABOVE & BEYOND, our expectations!  Gabriela, was very professional! Extremely, polite, patient, and FANTASTIC, with the children! *What an ARTIST, Gabriela is!  I'm so thankful, to you and Gabriela both, for contributing so much, to a seven year olds birthday, which I'm sure she will never forget! *I would recommend your company, ALL DAY LONG...EVERY DAY! Five Star Service! *****
Gilley H, Lakewood 1/21/16
It was so great thank you!!  Gabriela was terrific also, she is very talented!!! She was great!  Professional, fun and friendly! Great quality kids looked so good!! Thank you, thank you!!!
Stacie V, Sports Authority 5/2/15
All of the children were thrilled with the face painting & Gabriela did a fantastic job! She was on time & friendly! She painted each child's face according to their request & did an excellent job. My son even asked for an excavator and she did it amazingly. Thank you for your help and we look forward to using your company in the future.
Jodie L, Highlands Ranch CO 7/18/15
Hi Leslie, yes the event went great the kids loved it. Gabriela did a fantastic job. She was professional and friendly. The quality of work was great, better than even expected. Thank you, we will keep you in mind in the future.
Amaris R, Miller and Law 7/24/15
The party was great. Gaby was awesome! She was right on time and all of the kids enjoyed the painting. Gaby even made the day of the one boy at our princess party by fulfilling his wish to become Darth Maul from Star Wars. He put on a hard sell and she didn't know who the character was and was concerned about having enough time to complete it but after googling and settling on half his face she made it happen and he was thrilled! Thanks again!!
Meg O, Lakewood CO 8/8/15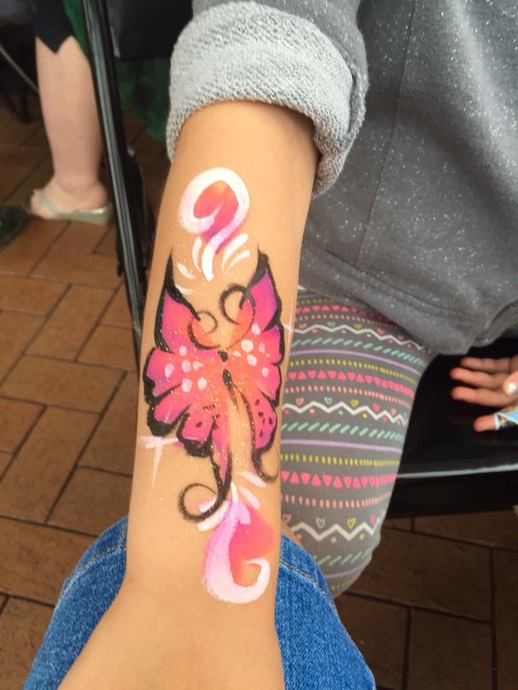 Gabriela was great and the work looked amazing. All the kids were happy. 
Natasha D, Commerce City CO 8/29/15
She was on time, friendly and professional.  The kids loved it and she did a great job!
Kari F, Denver CO 12/12/15
The party turned out great! Everyone loved the face painting!!! Gabriela was fantastic! She arrived on time, got set up right away and was able to get to everyone who wanted their face painted. She was very professional and even had time to touch up my daughters paint on her face after it got smudged while she was jumping on the trampoline. I was very impressed with the quality of the work she performed and would definitely recommend your services to my family and friends. I may need you guys back in January for my other daughters birthday. Thank you so much for making my daughters birthday so wonderful!
Jennifer N, Castle Rock CO 9/28/14
Gabriela was wonderful and all of our friends were very impressed!!!  She was great, very professional and kids loved her. Her art was amazing!!!  Far beyond expectations. Don't be surprised if you get some referrals!
Mariko J, Lakewood CO 8/30/14